I'm still a little behind over here, but trying to plug right along. Last Friday (well over a week ago now), we had a family day at a nearby beach. It was only a 1 hour drive to stick our feet in some transplanted South Padre sand alongside some lake water. I'm so glad we made the day trip. And after this first visit, it quickly became our goal to make one more trip before fall hits. We'll see if we can squeeze that in! We didn't get a true summer vacation this year. That is partly because I spent the first chunk of the summer in Oklahoma. So these sporatic, unique family days that we can squeeze in here and there throughout the summer helps to make up for the lack of a getaway this year, at least in my mind. Here are a few pictures from our day.
We even had a shaded table which was nice for our picnic lunch.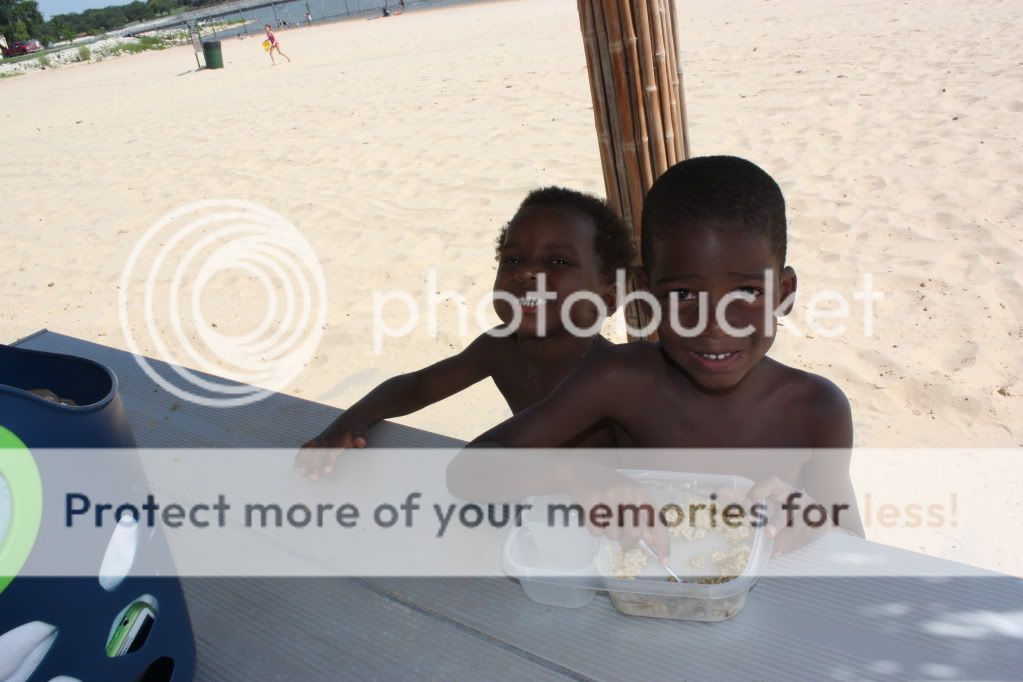 Lots of playtime in the water.
There was sprayground right off of the sand, so of course the boys had to check that out.
These friends made it extra fun. I'm glad we suckered them into joining us on this beautiful, sunny day (that reached temperatures as high as 104!). Yep, we picked a hot one. Luckily in the water, it felt great!
Cute little beach babes.