Abe's homecoming has brought on the visitors. We've enjoyed having friends and family into our home to love on our sweet babe and to show him off, in person, for the first time. People went above and beyond with meals for our family and sweet gifts for our little boy. We are blessed. We have definitely felt loved from those around us.
When I returned home with Abe, nana was the first person outside our immediate family to welcome him, hold him and love him.
My dad, Papa J, shortly followed the next day. He couldn't get here fast enough. My parents are definitely baby people. They go nuts for babies. I used to think it was crazy how they melted around a new grandchild. Now, I realize that's just them...they are just a little crazy for the babies. ;)
Aunt Amy, Carson and Cameron didn't waste much time and came a few days after we had been home. Aunt Amy had gifts for ALL 3 of my boys because that is just the way she works. They also brought ChickFilA for lunch. Sometimes the little blessings go along way during these transitions.
And we had to get a cousins picture. Now there are five boys!
Amanda came the following day. She had the most special piece created for Abe's nursery that I can't wait to post here. It's incredible. She knows me too well. And earlier this week we had Pioneer Woman's Chicken and Spaghetti she had lovingly made for us and placed in my freezer. It was delicious.
Noe, Lauren and Cruz followed that evening. They brought dinner and I talked them into joining us to eat it. So it was a good time to fellowship and catch up after a very long absence from these friends that we typically see at least weekly. Cruz and Abe got to have a little playtime together. They'll be BFFs in no time.
Michael, Jacque and Julia dropped by one evening for a visit. Delivering a belated birthday gift for Holden and a new toy for Abe. This is another family we see weekly...so I hardly recognized baby Julia after a 6-week absence.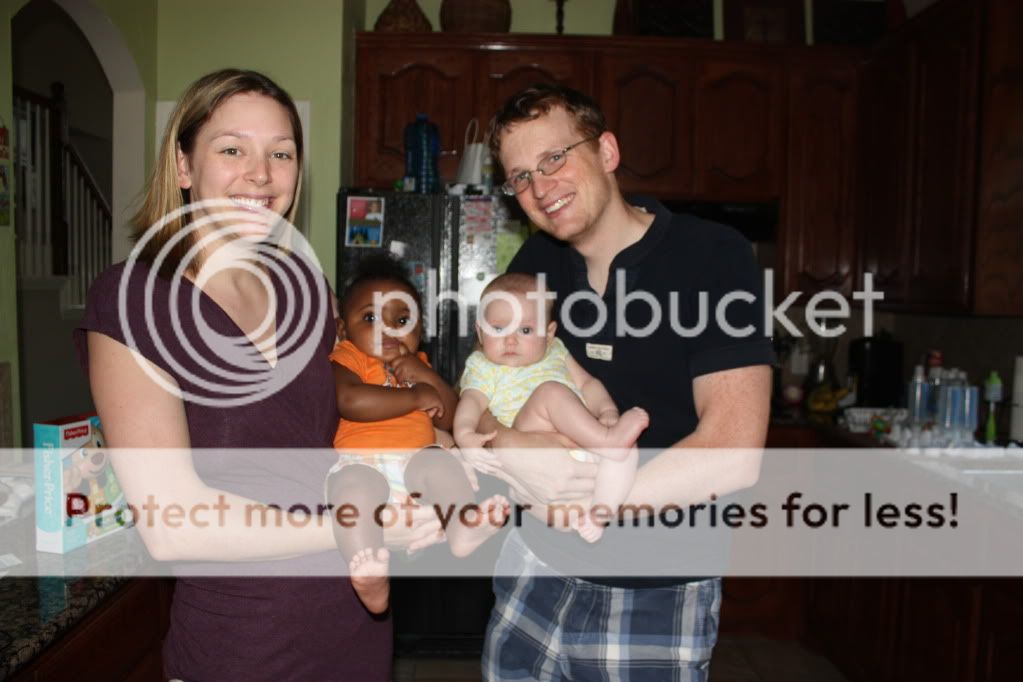 Then yesterday morning we had more visitors. I sat out my camera and then forgot to take a quick picture. :( But Amanda, Autumn and little Presley did come bearing some much needed and appreciated necessities.
A friend in Oklahoma who made a visit to us as well during our time there (before I thought to start snapping pictures of our sweet visitors) said something like this to me....I know your third baby boy doesn't need much, but ALL babies should be celebrated. It's been a true to joy to watch as our friends and family have showered us and our new little bundle with love.